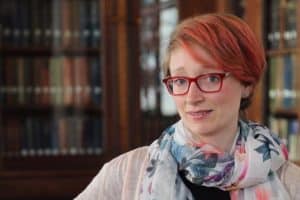 Interim Chair – Dr Pooky Knightsmith
An internationally respected face of child and adolescent mental health, Pooky works tirelessly to 'be the change she wants to see'. A prolific keynote speaker, lecturer, trainer and author, she develops and shares practical, evidence-informed approaches to promoting mental health – arming health and education staff with the skills, information and knowledge they need to support the children in their care. She's a keen climber and a tenor in her local choir. She lives with PTSD and autism.
CYPMHC are proud to be hosted by:

Centre for Mental Health is a charity with over 30 years' experience in providing life changing research, economic analysis and policy influence in mental health. Over the last decade, our work has expanded to include physical health, wellbeing, inequality and multiple disadvantage across the life course.